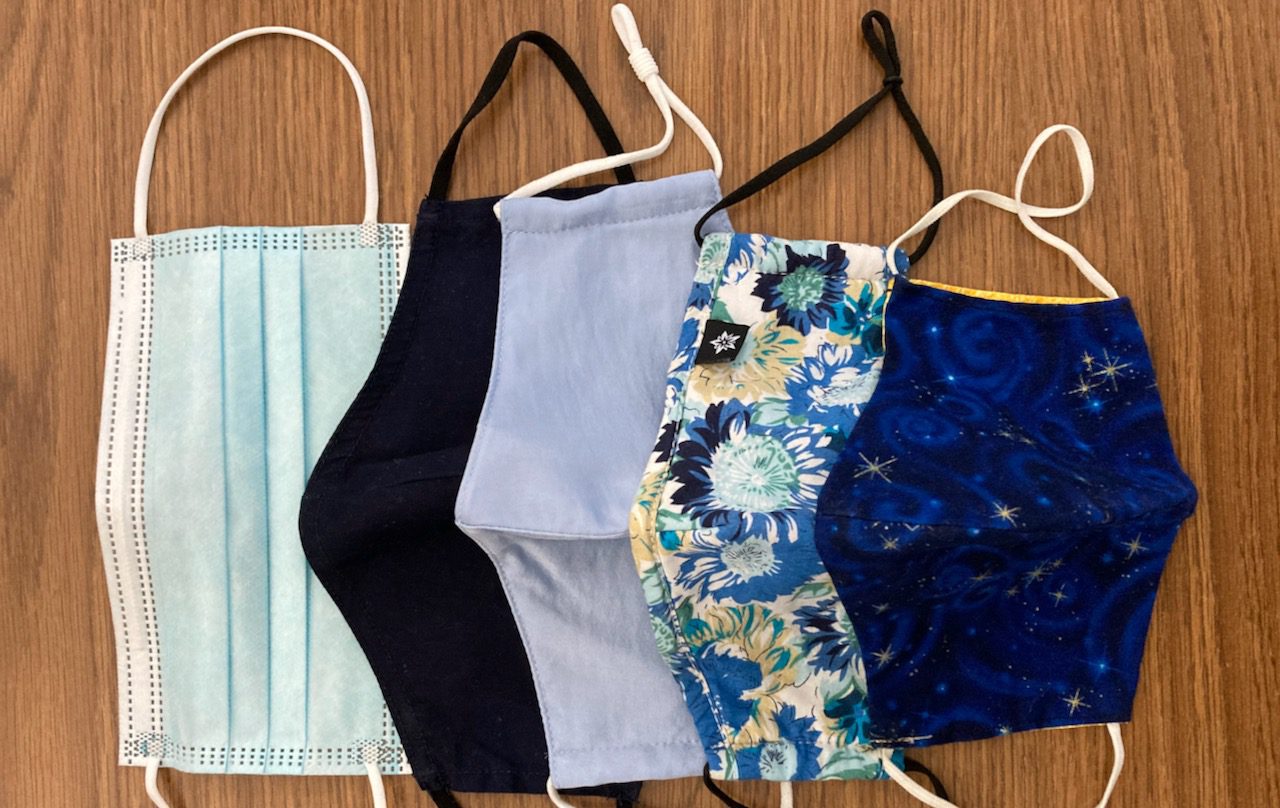 Before there were vaccines for COVID-19, all we had were face masks, sanitizer, and social  distancing to keep ourselves safe. Even though it was a scary time, there was a feeling of unity or solidarity that some likened to how it was during WWII, because we were all making sacrifices for the sake of everyone's survival. (And even though many people died from COVID, did you notice that hardly anyone got the flu last year, or even the common cold?)
Then the vaccines arrived, and as the first group got their shots while the rest waited their turn (and as some shameless folks cut the line) we began to see an interesting phenomenon:  people who discarded their masks like they were the crutches of the newly saved at a revival meeting – "I've been vaccinated, now I'm saved from this virus, hallelujah!" – and suddenly it all got a lot more complicated. We're still trying to figure it out.
Not only are there ever-changing rules about when and where face coverings are still required, but we also have to sort out a whole new social etiquette of mask wearing. What do we do when I'm fully vaccinated but you're only partially? What if half the family has been vaccinated but the other half is still not eligible? Is it okay to ask if someone is vaccinated? And if we're all sitting outdoors to eat does vaccination status even matter?
With these new rules of etiquette came a new version of mask shaming. Last year it was the people not wearing masks who were publicly shamed. Today, it's flipped: people who have shed their masks after vaccination are challenging their friends or relatives who continue to wear them, saying "really, why?" when they don't mean it as a question but rather a put-down.
It's unfortunate that mask-wearing, like everything about COVID-19, has become politicized. Choosing to wear a face mask, or not, has become a new form of virtue signaling, telling the world what political party you belong to, what news feeds you subscribe to, what cultural or ethnic group you identify with, whether you're a rule-follower or an independent thinker.
What people seem to forget is that this pandemic is a public health emergency, and that mask wearing, like vaccinations, has one purpose only:  to protect us, and especially the vulnerable among us, from serious illness, hospitalization, or death. The COVID-19 virus doesn't care whether you're a Democrat or a Republican, what your skin color is or how much money you have. The virus doesn't care what you believe, whether you're a kind person or a sociopath. It just wants to keep itself alive by infecting as many of us as possible, while replicating and mutating as fast as it can. (And as we've seen, vaccination does not confer immunity, so you can still become infected, as well as transmit the virus to others.)
There are many among us who are vulnerable, or live with someone who is. Children and the elderly, of course, also pregnant women, but what about the many young or middle-aged adults who have a chronic illness or a compromised immune system? They are advised to continue wearing masks after vaccination, and yet, because they have an invisible illness, you can't tell by looking that they're in a high-risk group.
It is to help protect these people that I continue to mask up in public, but also to protect myself, even though I'm fully vaccinated. To me, wearing a face mask is a simple, inexpensive way to fight this coronavirus and support the overall health of the community.
Related Posts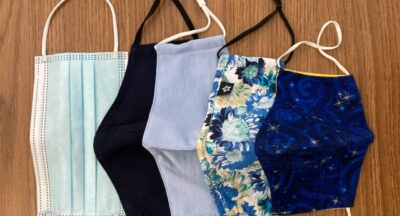 Before there were vaccines for COVID-19, all we had were face masks, sanitizer,...