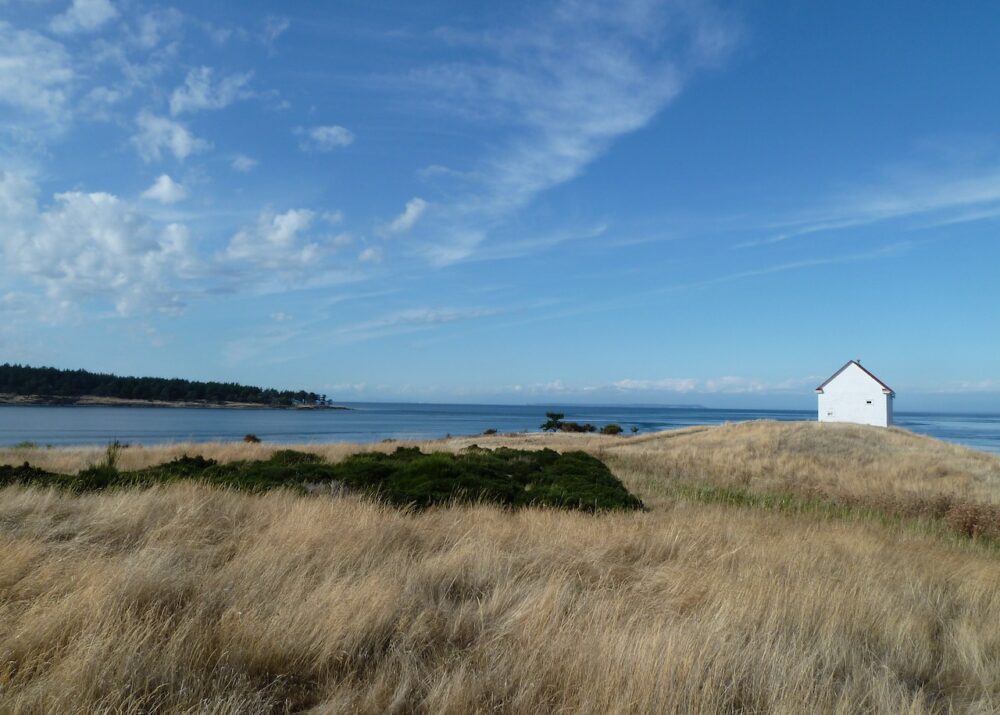 In a recent poll, 70% of Americans agreed with the statement: "It's time we accept that Covid is here to stay and we just need to get on with our lives." New York Times writer Charles Blow cites this in last Sunday's column, and goes on to say, "The number of lives taken by Covid in this country alone – north of 900,000 – is almost unfathomable. But, somehow the public has absorbed and reckoned with it in some way. We have taken on a Darwinian sensibility about it all, accepting it as sudden thinning of a herd, a form of natural selection. It is both sad and stunning."
I'm not sure I agree with Blow's take on the poll results. To me, they speak of denial rather than acceptance, in the same way that anyone grieving a loss has experienced those well-meaning folks who say, "it's been three months (or six, or twelve), isn't it time to move on?" Americans as a society don't deal with death very well, it makes us uncomfortable, and as a result we don't allow ourselves to grieve. Instead, we tell ourselves and each other, "move on."
But just as most people are profoundly affected by the death of a loved one, and find it difficult to move on, it seems to me that we as a society have been profoundly affected by the events of the last two years – either caused by the pandemic or resulting from its politicization – and as a result, we are really struggling to reconcile what our eyes and ears tell us is true with what our minds want to believe, and with what our hearts are able to absorb.
Our minds want to believe that life is fair, that we live in a just society, and that if we "do the right thing," we will be rewarded with a happy and successful life. Isn't that what we were told, by parents, teachers, or other well-meaning adults (who also wanted to believe)? How do we reconcile these beliefs with what we have experienced?
The unfairness of who the virus's victims have been: young people, parents of young children, healthcare providers, adults in their prime, beloved grandparents; the injustice of access to costly treatment options being a function of wealth, status, and race; the surges of contagion and hospitalization being driven by those who don't do the right thing, who refuse to mask up or get vaccinated; and finally, the shock of realizing that even though you did everything right – masking, sanitizing, quarantining, getting vaccinated, social distancing, depriving yourself of life's pleasures – still, you came down with the virus anyway. How do we make sense of it all?
The answer for many people seems to be, "move on." In other words, just ignore what we've seen, stuff our emotions, numb out with more TV, social media, shopping, drinking or drug use, and pretend that we're fine, totally fine. Is that what "normalcy" looks like? To me, that looks like delusional thinking and denial.
Denial, as I often tell my patients, is a normal defense mechanism, and as such, has a protective function, which is to cushion us from the full impact of a grief or trauma too big to bear. Most children and many adults will instinctively move into "magical thinking" following a loss or a traumatic event, where one part of the mind does know what has happened, but another part acts as if everything is perfectly okay. I think this may be what is occurring for many people.
Last spring people were talking about "languishing," from an article by the organizational psychologist Adam Grant, that described what I and many others were feeling then – "a sense of stagnation and emptiness. It feels as if you're muddling through your days, looking at your life through a foggy windshield." Indeed, Grant seemed to capture the zeitgeist of the moment, however, that was a very different moment than the one we're in today.
There was a guest essay in Sunday's NYT, by executive coach Brad Stulberg, who references Grant's article, and has this to say: "But now, nearly a year later, as with just about everything related to Covid, we're sick of languishing too. We want to feel motivated, and to get unstuck. The question, of course, is: How?"
Yes. I have been wanting to feel motivated and to get unstuck, for months now. At first I thought maybe I was still "languishing," but actually I don't think that's what's happening, for me, or for most of us. I believe we are grieving, whether we know it or not. Whether or not in denial, we are numb, but not from "numbing out," rather from the shock of recognizing that the losses we've experienced aren't just a bad dream that we can awaken from.
We are also angry, perhaps very angry, yet without a clearly identifiable person or cause to direct our anger toward, just like what happens when a loved one dies. We may engage in bargaining, promising to be a better person or devote ourselves to a noble cause if we can just be done with this stupid virus, and feel happy again. And many of us have fallen into depression over the past year, as so often happens after a loss.
These stages of grief, familiar to most of us, were first described by Elizabeth Kubler-Ross, in her classic book, On Death and Dying. As I've discussed with many of my patients, the stages do not occur in a linear way, like chapters in a book, but rather as amorphous feeling states that we go in and out of over time, usually a long time, longer than we expect or want. We can experience all of them – denial, anger, bargaining, depression – at the same time, even as we have moments, days, or weeks of feeling relatively calm and "normal." That's what grief looks like. Doesn't that seem a lot like what we're experiencing today?
There's another stage of grief that Kubler-Ross identified, which because she listed it last, we tend to assume is the final stage: acceptance. Actually, acceptance comes and goes just like the other stages, though it does tend to grow over time as the reality of our loss(es) sinks in. Some people have the mistaken belief that acceptance means "I'm A-okay with what happened, and I'm good to go now," in other words, moving on. However, that's not what Kubler-Ross meant, as she was really writing about the experience of the person who is dying, coming to a place of peace and acceptance of their fate. Circle of life, and all.
Acceptance, for the loved ones who remain living, is actually a starting point, rather than an end to grief. As David Kessler, a student of Kubler-Ross and author of Finding Meaning: The Sixth Stage of Grief, writes, "meaning is not in the death itself, or in how they died, but rather it's what is in us afterward." The process of grieving can be transformational. It has the potential to transform us into a wiser and more compassionate human being, or it can leave us bitter and uncaring. Which path will you choose? Kessler reminds us, "we can't heal what we don't feel."
I believe that it is going to take years for most of us, both individually and collectively, to truly make sense of what we've lost during this pandemic, and come to an understanding of how that loss has transformed our lives and our world. We will be making progress when we can acknowledge the enormity of our losses, and start talking about how we've been affected.
A letter to the editor of the San Francisco Chronicle caught my eye yesterday morning, as I was reading the paper over breakfast. Unlike most letters to the editor, it reads like a poem, and I quote it in its entirety here, having received permission from the author, because she sums up my thoughts and feelings more eloquently than I can:
An Open Letter to my fellow Americans
"Let's move on," everyone says
But, there is no where else to go
This illusion of movement to a future promised land,
just beyond the horizon of inconveniences
"Let's get on with our lives," you say
Have you been asleep all this time?
Haven't we all been living our lives through the mess, the sorrows, the death and disease? What is this life you're so anxious to get on with?
Will it look so much different than the now-moment you're in,
that you proclaim so loudly in my ear and make such a fuss,
so I can understand what you've given up?
Truth is, your life will go on looking much the same
Many of you haven't given up all that much
The illusion of normalcy, whatever that is
The luxury of not hearing about one million dead Americans
The permission to stop caring
It's not easy, with one's hearts and eyes open to a painful truth
But it's not all bad
Because we are here
And that means we're alive
Breathing, beating, dancing alive
Every morning a song
Every evening a prayer
This is our lives
The unbearable weight of being here.
(Alicia Parker, MFT)
Related Posts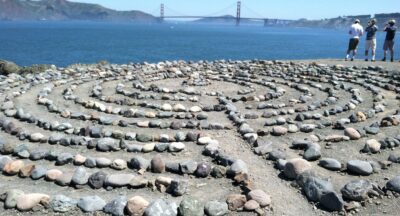 I am enrolling now for Mindfulness-based Cognitive Therapy groups, including a...