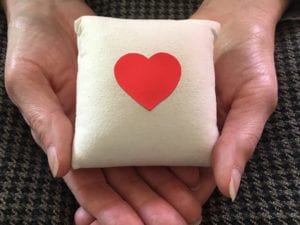 Ready to re-commit to a regular mindfulness meditation practice?
Come join our group of beginning and experienced meditators!
Mindfulness and meditation are not difficult to learn, but like most things in life require consistent practice for mastery. Practicing regularly with a group and an experienced facilitator will help you sustain your practice and reap the benefits of mindfulness.
This group was formed for alumni of Rebecca's mindfulness classes and is open to others by invitation only. Graduates of other classes, e.g. Mindfulness-based Stress Reduction (MBSR), are encouraged to contact Rebecca.
Sessions typically include a 20–30 min guided meditation, a short presentation on a mindfulness-related topic, and group discussion about applying mindfulness to everyday life.
Group meets monthly, usually on the second Tuesday, from 6:30 to 7:45 pm Pacific time
Dates for Winter 2023-24: November 14, December 12, January 9 and February 13
Fee: $15
Location: This group has been meeting online since April 2020. During the summer months, we may meet in-person at a pocket park in Pleasanton.
Online registration has been disabled, so if you're interested in joining this group, please contact Rebecca via phone, email or the contact page on this website: Contact Rebecca