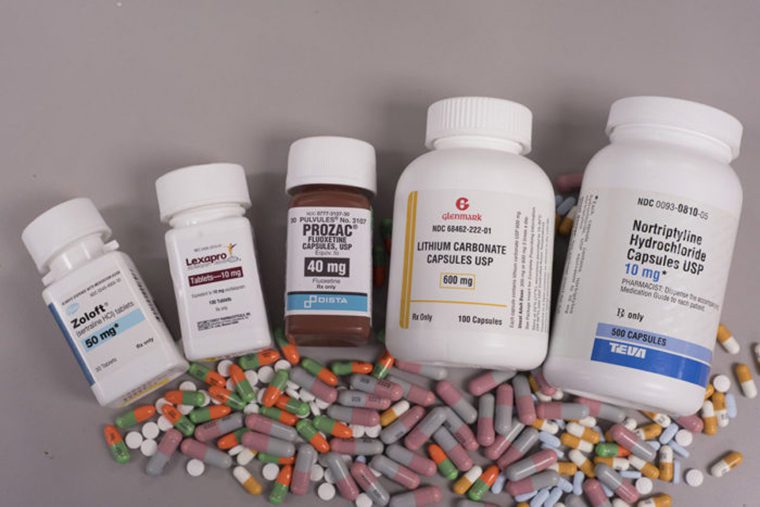 Reported rates of depression have increased dramatically in the last few years, possibly related to the COVID-19 pandemic and its associated stressors, like social isolation (1). However, it seems that many people who report depression symptoms are not getting treatment (2) while others are questioning whether antidepressant medications are as safe and effective as we've been told (3). And while there have been some new and promising treatments, they are not widely available due to cost and lack of access. That's the bad news, in a nutshell.  The good news is that there are many proven effective non-medical alternatives for treating depression. This article will briefly summarize current medical treatments for depression as well as alternative treatment options.
New(ish) medical treatments include Transcranial Magnetic Stimulation (TMS) and Psychedelic-assisted therapy, of which ketamine or Spravato is the most well known. TMS and Spravato have both been approved by the FDA for "treatment-resistant" depression, which simply means depressive symptoms that haven't responded to conventional treatment with a medication like Prozac or Zoloft, the selective serotonin reuptake inhibitors (SSRIs).
TMS involves having your brain "zapped" by electromagnetic charges. While that may sound scary, it is painless and relatively risk-free, with a fairly good success rate. The downside: it must be administered at a doctor's office in a series of sessions, usually about 30 over six weeks, and it's expensive if your insurance plan doesn't cover it. Recently, researchers at Stanford University School of Medicine have developed a new version that can be completed within five days, which could be a game-changer if it's approved by the FDA and covered by insurance (4).
Ketamine has been around for a long time. Originally developed as an anesthetic, it became popular as a party drug due to its hallucinogenic properties. Some doctors have been using ketamine infusions on an experimental ("off label") basis to treat depression, which again is fairly costly and not covered by most insurance plans. I have a few patients in my practice who've had this treatment; while one experienced remarkable results, the others did not. In 2019, the FDA approved a nasal spray version of ketamine, Spravato (5). I don't know anyone who's used Spravato, so I can't speak to its effectiveness, but at $3000 to $6000 per month, and with no research on its long-term effects, it's simply not a viable option for most people. If you'd like to learn more about ketamine treatment for depression, see the notes below for a link to a fairly readable scientific article (6).
Another psychedelic drug currently being studied as a depression treatment is psilocybin, the active ingredient in "magic mushrooms" (7). A recent study found that just 2 doses could relieve depressive symptoms for up to 12 months (8). Psilocybin is classified by the federal government as a controlled substance, and therefore cannot be prescribed by a doctor nor obtained over-the-counter, though a number of states and cities have recently passed legislation to decriminalize it. There's a lot of money being poured into psilocybin research right now, and many universities have established centers for psychedelic research, so one way to get this treatment may be to join a clinical trial (9).
Meanwhile, as doctors are prescribing more antidepressant medications than ever, others are questioning the efficacy of these medications, and whether their risks outweigh any benefits. A recent analysis in a respected medical journal concluded that "the real-world effect of using antidepressant medications does not continue to improve patients' health-related quality of life over time." (10)
We have been taught to believe that SSRIs (selective serotonin reuptake inhibitors) are safe and non-habit forming, so they can be taken indefinitely, and also discontinued easily. This is only partially true. SSRIs do have fewer harmful side effects than the older generation of depression meds. They are not addictive in the same way that opiates or benzodiazepines are, meaning you won't develop cravings. However, their effects and side effects are definitely not harmless, quitting them abruptly can have negative consequences, and many people have found that even a tapered withdrawal may cause unpleasant effects, which can last for months or years in some cases. A study published in The Lancet, the British medical journal, in 2019 demonstrated that withdrawal from standard antidepressant medications is much more protracted and difficult than most doctors believe. (11)
I just watched a very interesting webinar on Antidepressant Drug Withdrawal Syndrome, which is a real problem for many people, so whether you are on an SSRI, thinking about taking one, or wanting to get off one, you might want to watch it too!
So what can we conclude from all of these studies? First, the mechanisms of how antidepressant medications work are still poorly understood. The theory that depression is caused by a chemical imbalance, specifically a lack of serotonin, has not been scientifically proven, in fact there's very little evidence for it.
Second, depression is not like getting the flu or strep throat. There's often no clearly identifiable cause, such as a virus or bacteria that can be tested for. There isn't a predicatable course of illness. It shows up differently in different people, and even in the same person at different times. There's debate about whether it should be considered an illness, for these reasons. Maybe it's just part of the human condition? And third, we need to keep in mind that research on new treatments is usually funded or sponsored by pharmaceutical companies, who routinely sacrifice scientific rigor in their drive to push a new product to market, putting profits before people's health and well-being.
There are many alternative treatments for depression, most of which are cheaper and have few or no side effects; many have been scientifically proven to be effective. Let's start with dietary changes. Did you know that 95% of the body's serotonin is produced in the gut? As Leslie Korn writes in Nutrition Essentials for Mental Health, "the standard American diet, consisting of overly processed foods containing refined sugars, leads to chronic inflammatory states and neurotransmitter imbalances. Inflammation is now understood to underlie most mental illness, including depression. Chronic low-level inflammation contributes to depression and cognitive decline." (12) Read my blog post about  how dietary changes can improve mood here.
Other effective approaches for treating depression include behavioral changes, especially improving sleep quality and increasing exercise; herbal remedies (St. John's wort, tryptophan, 5HTP); nutritional supplements (Omega 3 fish oil, vitamin D, and B vitamins, especially folate); self-help groups (the Depression and Bipolar Support Alliance); social support networks, and various forms of psychotherapy, including cognitive-behavioral therapy (CBT and ACT) and of course my favorite, Mindfulness-based Cognitive Therapy (MBCT).  MBCT has been proven to be at least as effective as antidepressant medication in preventing the recurrence of depression (13). 
That's the real news about depression treatment: if you start with improving sleep, exercise, and nutrition, then add social support, CBT, and mindfulness, it's possible to achieve better and longer-lasting recovery from depressive symptoms, at least for many people. So rather than keep chasing after that elusive "magic pill" (which I don't believe exists) doesn't it make more sense to try some of these alternatives?
NOTES
According to the most recent National Survey on Drug Use and Health, taken prior to 2020, depression rates were already rising among teens and young adults
Trends in U.S. Depression Prevalence From 2015 to 2020: The Widening Treatment Gap, published in the American Journal of Preventive Medicine, 63(5)
Antidepressants Don't Work the Way Many People Think, by Dana G Smith, New York Times online edition,11/8/22
The short timeframe Transcranial Magnetic Stimulation developed at Stanford University School of Medicine, NPR 2/6/22
FDA approves Spravato (esketamine), a nasal spray for "treatment-resistant" depression, New York Times online edition 3/5/19
A fairly readable scientific article to learn more about Ketamine treatment for depression
This is a good overview of Psychedelic-assisted therapy 
Recent study on Psilocybin treatment for depression at Johns Hopkins University
If you're interested in How to find Psychedelic therapy, including how to enroll in a clinical trial
Analysis concluding that antidepressants don't improve quality of life
Korn, L (2016) Nutrition Essentials for Mental Health
Related Posts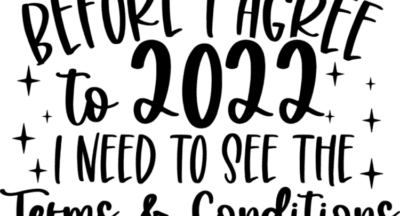 Well, we've made it to the end of 2021 - what a weird and wearying year it's...