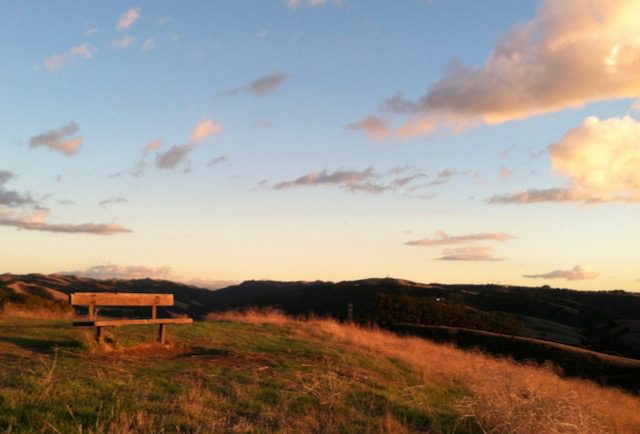 Today marks the one year anniversary of the day the San Francisco Bay Area region shut down, due to the COVID-19 virus epidemic that had been declared a pandemic just days earlier. Do you remember where you were that day?
I had left my office the previous Friday intending to return that Monday, but over the weekend had followed the rapidly changing news on the virus, and by Sunday began notifying my clients of an immediate move to telehealth, to help "flatten the curve" of the virus spread. I remember saying, "I'm no longer confident that using hand sanitizer and Clorox wipes is sufficient." Back then we thought the virus was mainly transmitted on surfaces. Many of us didn't even wear masks then, can you believe it?
So when the announcement to shelter-in-place came from the county health officers, I was at home. When I look at my desk calendar for that week, I see lots of cancelled appointments, and I remember scrambling to set up so I could do video sessions. The ballet performance I'd been looking forward to was cancelled, so instead I watched the Mr Rogers movie with Tom Hanks. And I still have the list I made of all of the meals I could prepare with the food I had on hand, starting with some healthy, well-balanced ones, and ending with canned soup and rice.
"Three weeks," they told us, "we'll need to shelter-in-place for about three weeks to get this thing under control." I figured I probably had enough food to last, and I wasn't even worried about toilet paper. It was kind of an adventure!
My how things have changed since then. As you look back on the past year, how would you describe it? As a lost year? A year of losses? Or a year of feeling lost? Has it been a year of disengagement, disconnection, and disorientation? A year of reckoning? Maybe a year of crises and opportunities? It's been all of that, and more. For me, the one word that captures it best is "limbo." We've been living in limbo.
The non-religious definition of limbo is "an uncertain situation that you cannot control and in which there is no progress or improvement," (the Cambridge English dictionary); and "in a forgotten or ignored place, state, or situation" (Merriam-Webster). That sounds about right.
Nobody likes being in limbo, because we don't like uncertainty, or being forgotten or ignored, or having no control over the situation we're in. But I always remember something I learned many years ago, from a former Mills College English professor turned human development consultant, William Bridges: limbo is where life's real lessons are learned.
In Transitions: Making Sense of Life's Changes, first published in 1980, Bridges explained that every life transition follows a similar trajectory: "endings are the first phase of transition. The second phase is a time of lostness and emptiness before 'life' resumes an intelligible pattern and direction, while the third phase is that of beginning anew."
We can recognize limbo as that time of lostness and emptiness, though Bridges had another term for it: "the neutral zone," first described by Arnold van Gennep, a Dutch anthropologist from the early the 20th century who studied traditional societies' rites of passage. In these rites of passage, first the person or group was separated from the familiar social context, then they experienced a period of isolation, "a no man's land between the old way of being and the new," and finally, "when the intended inner changes had taken place, the person or group was. . . re-integrated into the social order on a new basis."
Bridges explained that in modern society, when we lose a job, a relationship, or move away from home, and we feel lonely and lost, it's all too common to dwell on what we've lost, while anxiously seeking out the next job, relationship or community. We focus on the ending, and the new beginning, without seeing any value to the inbetween, limbo-land. But it turns out we actually need a time of enforced isolation and nothingness to reflect on what we've lost, and explore who we are in its absence, in order to experience personal growth. It is a time to prepare and better ourselves for the next chapter of our lives.
If this doesn't quite make sense to you, think about what you've observed when someone doesn't spend any time in the neutral zone, for example, hopping from one relationship immediately into the next: isn't it true that they usually end up repeating the same unhealthy or unhelpful patterns? That's because they haven't learned any lessons from their experience.
I'll end my discussion of Bridges' book with this quote from it: "The neutral zone provides access to an angle of vision on life that one can get nowhere else. And it is a succession of such views over a lifetime that produces wisdom."
Can you apply these ideas to what you've experienced over this past year? Can you see that while you might never have chosen to live such a strangely isolated and restricted life, you have nevertheless found some benefits to it? Has it given you a new perspective, on life or yourself? What lessons have you learned from this year of living in limbo?
(All quotes from the 1991 paperback edition of Transitions: Making Sense of Life's Changes, by William Bridges, Addison-Wesley Publishing Company.)
Related Posts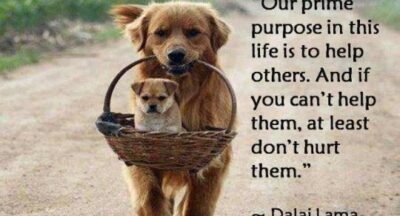 This fall it seemed every week brought a new calamitous disaster: hurricanes,...